HGM Energy Became The First German Energy Company To Introduce 'Clean' GTL Diesel Produced And Supplied By ORYX GTL, Directly Into Germany.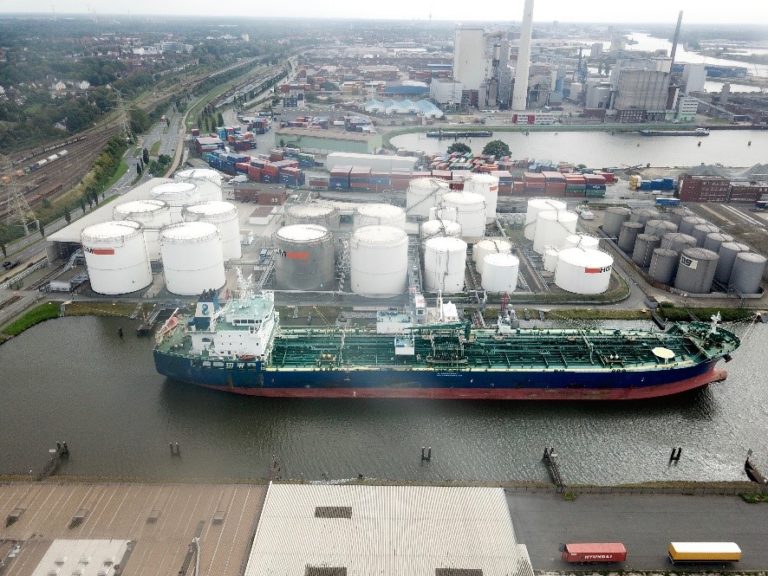 ORYX GTL is a Joint Venture, formed between Qatar Petroleum from Qatar and Sasol from South Africa with its production facilities based in Qatar's Ras Laffan Industrial City, North of the country's capital, Doha. The two companies decided to capitalize on their resources; large gas reserve as well as developed infrastructure and experience in the Fischer-Tropsch technology.
ORYX GTL was established in 2000, followed by construction from 2003 and first cargoes being shipped in 2007. ORYX GTL is the first GTL producer to commercialize its products (GTL Diesel, GTL Naphtha and LPG) to the global market.
HGM Energy is an independent fuel distributor established over 40 years ago in the port of Bremen with its own terminal and distributions infrastructure. HGM Energy is a shining example of the 'German Mittelstand' companies or unique structure of Germany's strong sector of small and medium-sized companies, promoted during the Qatar-Germany forum held in Berlin on September 7th, 2018.
Demand for high quality 'clean burning diesel', with high cetane, almost no sulfur and limited emissions is driven by public opinion, new legislation and fuel efficiency requirements.
GTL Diesel's unique nature, resulting from its feedstock, (natural gas), and production process, (FT technology), makes it an ideal diesel grade to fulfill these objectives. ORYX GTL Diesel can be used as a direct replacement for conventional diesel fuels (so called neat applications) without the need for engine modifications and immediately delivers benefits through lowering emissions. It can also be used as a blend in a premium Diesel for different forms on passengers cars, bus fleets, marine, and other applications.
ORYX GTL is proud to support HGM Energy in demonstrating the benefits of GTL Diesel with their customers and partners and looks forward to further developing GTL Diesel in Germany and Europe.