ORYX GTL Employees And Families Participate In Sports Day Activities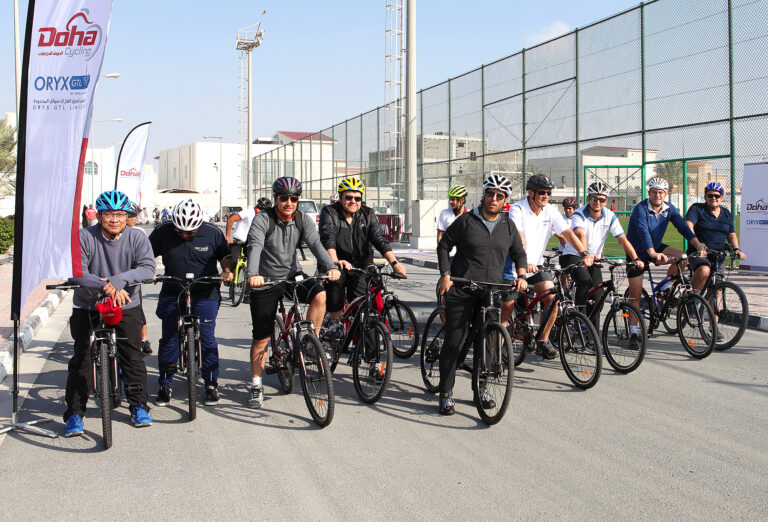 As part of its Corporate Social Responsibility (CSR) program and its commitment to contribute to the promotion of a healthy lifestyle among its employees and members of society, ORYX GTL celebrated the eighth sports day of the state through establishment of several sporting events in cooperation with Al-Kharaitiyat Football Club.
The event was attended by Executive management of the company and a number of employees and their families.
Executive management and a number of employees had a tour in the early morning around Al-Kharaitiyat Club on the bicycles, accompanied by a professional team from Doha Cycling.
After the warm up, participants moved to the different areas to enjoy their favourite sport. Many popular sports like football tournament, Cricket and table tennis were among the activities available.
There was also a special area for children with several attractions like bouncy castles in addition to some competitions like Tug of war, Musical chairs, and Balloons Competition.
CSR team was part of this year's sports day activities by allocating a place for children's cycling in cooperation with Doha Cycling.
Sasol also joined in the event and offered fun and interactive game for children to play during Sports Day.
Medical and security support services were on stand-by, to ensure the safety and security of all participants.
At ORYX GTL we believe that the health is the key for a successful community. These ethical principles constitute our identity as a leading company in the field of GTL.