ORYX GTL Participated In The 5th International Gas Processing Symposium, Organized By Qatar University's Gas Processing Center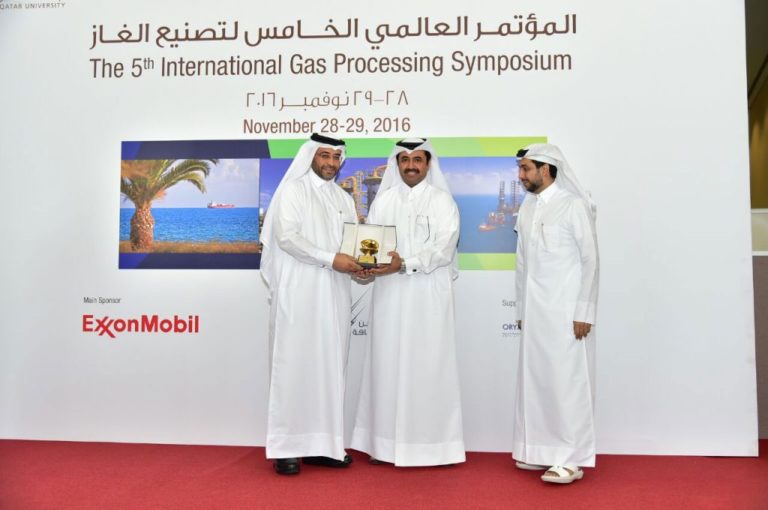 Under the patronage of H.E. Dr Mohammed bin Saleh Al-Sada, ORYX GTL participated in the 5th International Gas Processing Symposium, which was organized and hosted by the Gas Processing Center (GPC) at Qatar University College of Engineering (QU-CENG).
The theme for this year was "Gas Processing: Opportunities and Challenges", and ORYX GTL participated in this important symposium as a partner sponsor and had three presentations which were presented by Marlene Van Vuuren Head of Environment, Pon Saravanan Environmental Specialist, and Venkata Varaha Lead/Panel Operator.
Mr. Ali Abdulrahman Al-Mohannadi, Chief Engineering and Project Officer at ORYX GTL stated in his speech:" We at ORYX GTL are delighted and honored to be participating in the 5th International Gas Processing Symposium, which is part of our CSR's strategy for supporting the sector's implementation of sustainability and for showcasing its commitment to the State of Qatar towards achieving the Qatar National Vision 2030".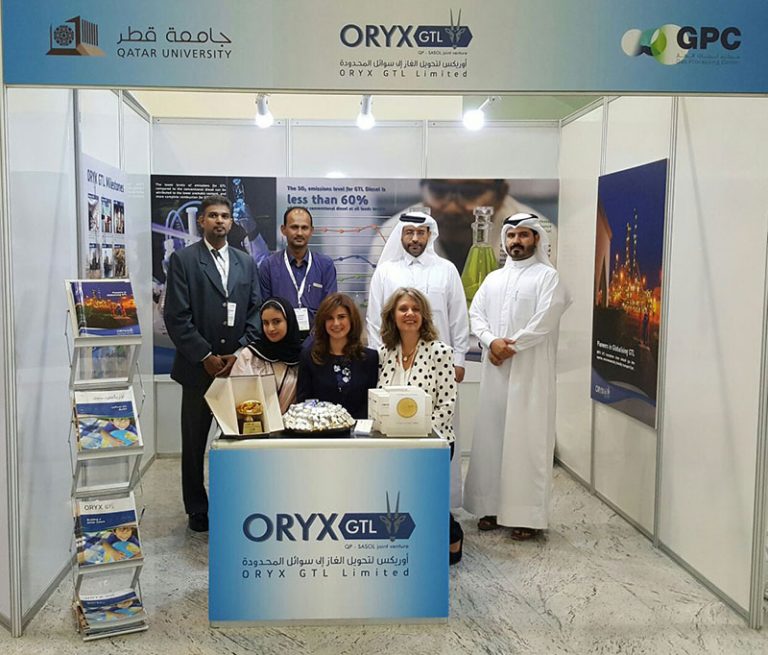 Al-Mohannadi also added:" The long-term success of the energy industry shall ultimately rely on cooperation between stakeholders – such as resource owners, technology providers and the academic world – in the advancement and multiparty implementation of solutions to meet customer requirements in an environmentally responsible and sustainable manner".
ORYX GTL is committed to supporting the Gas Processing Centre and Qatar University in an effort to help develop the next generation of scientists and engineers in Qatar. The symposium supports this goal, and also complements our commitment to fulfilling the objectives of Qatar National Vision towards achieving a brighter and more prosperous future for Qatar and its people. ORYX GTL held a banquet dinner, on the distinguished guests honor.