To Enhance Identity And Develop Manual Skills Nomas Revives The Heritage Of The First Folk Games Championship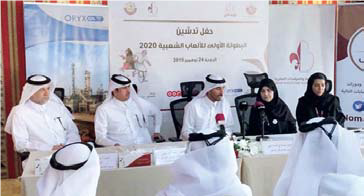 The first championship of the popular games will be held in January 2020, which is organized by Nomas Center in cooperation with the Qatar Scout Association and the Ministry of Education and ORYX GTL.
The tournament is focuses on male and female students of the primary stage of grades four, five and six, in preparation for the sports day that will include the finals of the tournament.
The competition aims to preserve the popular heritage of the games of the Qatari community and enhance the identity and promotion of sport through the popular games that achieve the objectives of the sports day.